The London house
Works of art and furniture from the collection are also displayed at our townhouse at Brompton Square, London.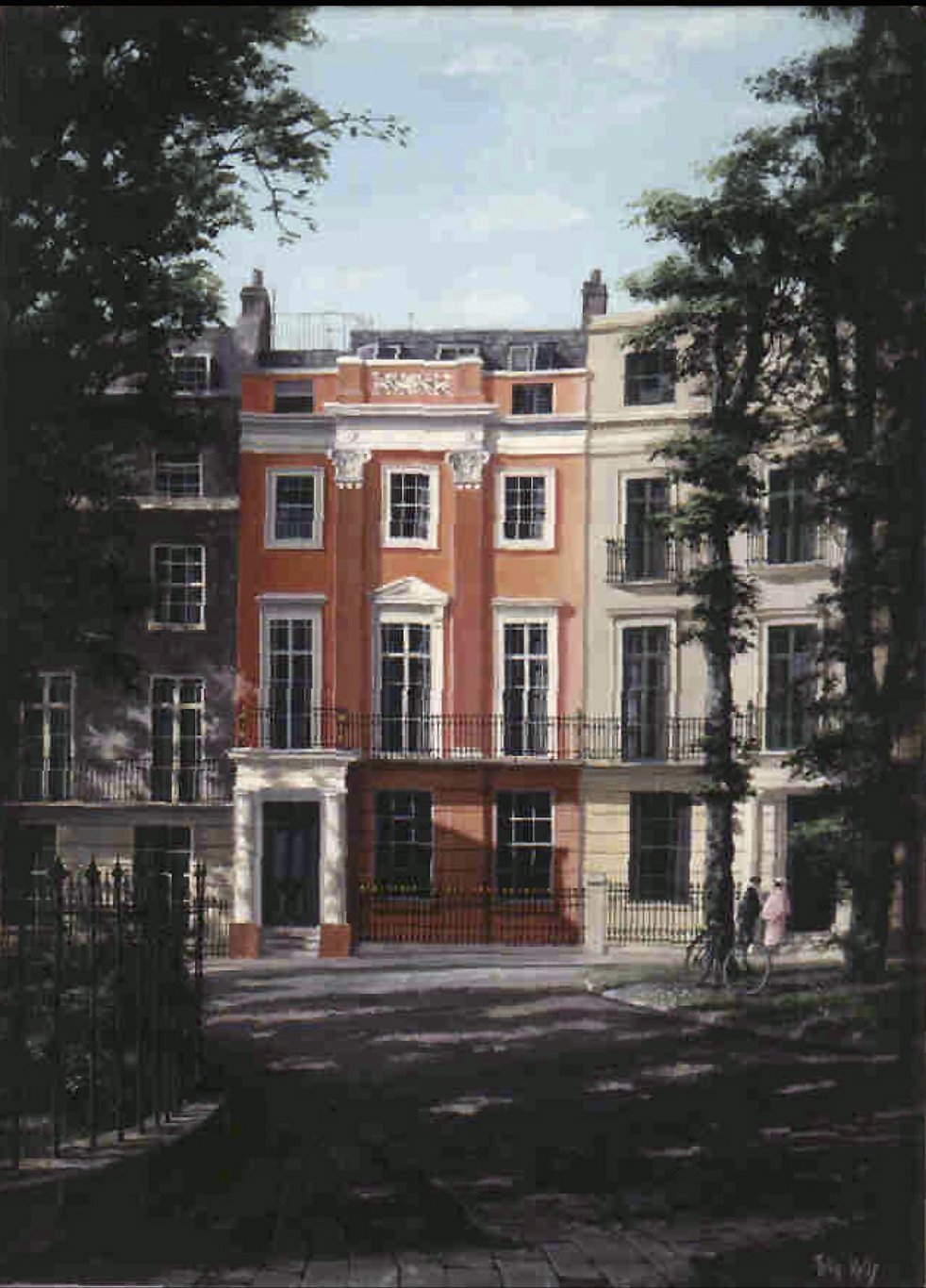 The early-nineteenth century townhouse at Brompton Square in Kensington, SW3, was bought by Gavin, 2nd Lord Faringdon in 1953 as his London home. Formerly a school, and later divided into flats, he restored it as a private house. In contrast to the Palladian formality of Buscot, the London house was a blank canvas on which he was able to bring his strong decorative sense to bear, filling it with artworks and furnishings that reflected his eclectic taste and love of the unusual.
Highlights at Brompton Square include the witty trompe l'oeil murals in the dining room, commissioned from Roy Hobdell by Lord Faringdon and featuring friends in the guise of classical statues; several important examples of Biedermeier furniture; and Lord Faringdon's collection of pictures by contemporary artists.
The paintings, sculpture and furniture from the Faringdon Collection are displayed in four principal reception rooms, sumptuously decorated by the award-winning designer Alidad.
For information about visiting the house at Brompton Square, click here.